Is a NIE Number Spain a green card?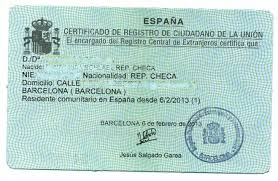 Despite popular belief that you get your NIE Number Spain on a card it is actually given to you at the police station On white paper. Years ago the Spanish did used to issue residency cards, (which were green) but this is certainly no Longer the Case.
Once you have applied for your NIE Number Spain you will be asked to go back to the Police station a few hours latter to collect your NIE Number Spain certificate.  This certificate will show your name, date of birth and your Spanish NIE Number.
Some online companies are claiming they can get you a NIE Number Green card. This is totally incorrect information and these companies should be avoided at all costs. Check out our sister company for more information.
How to get a Spanish NIE Number
Getting your NIE Number Spain is a simple process using our sister website.